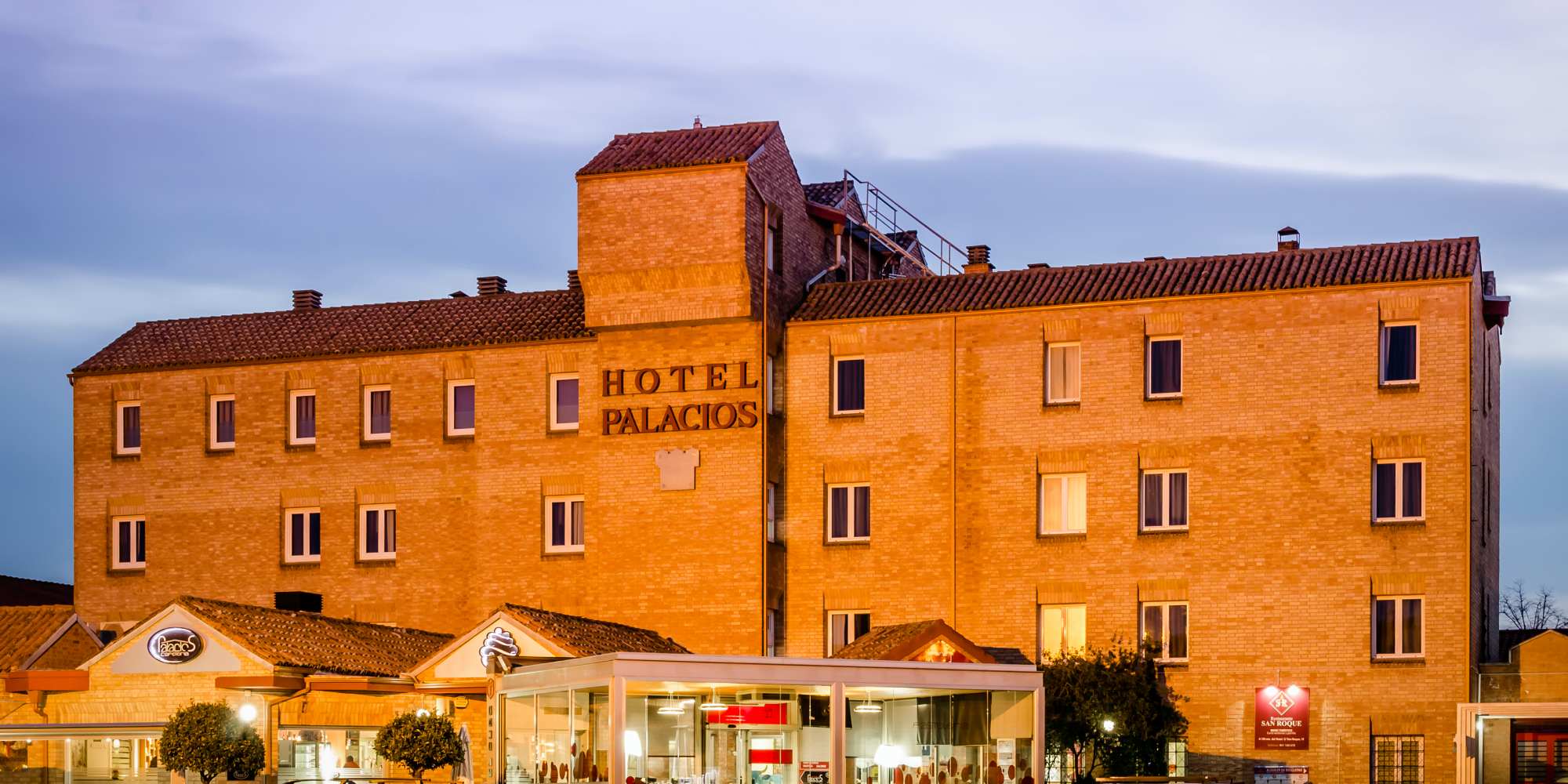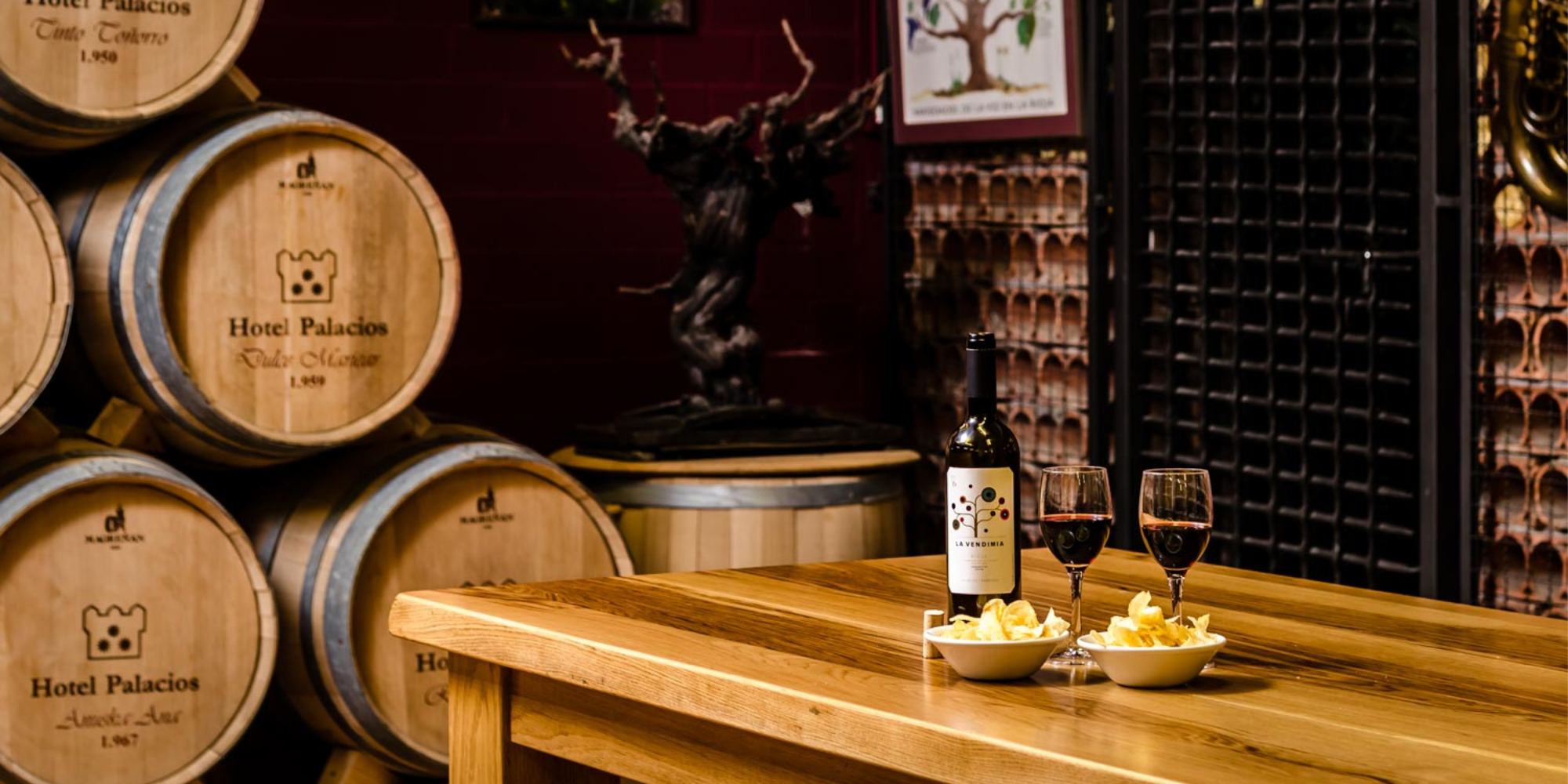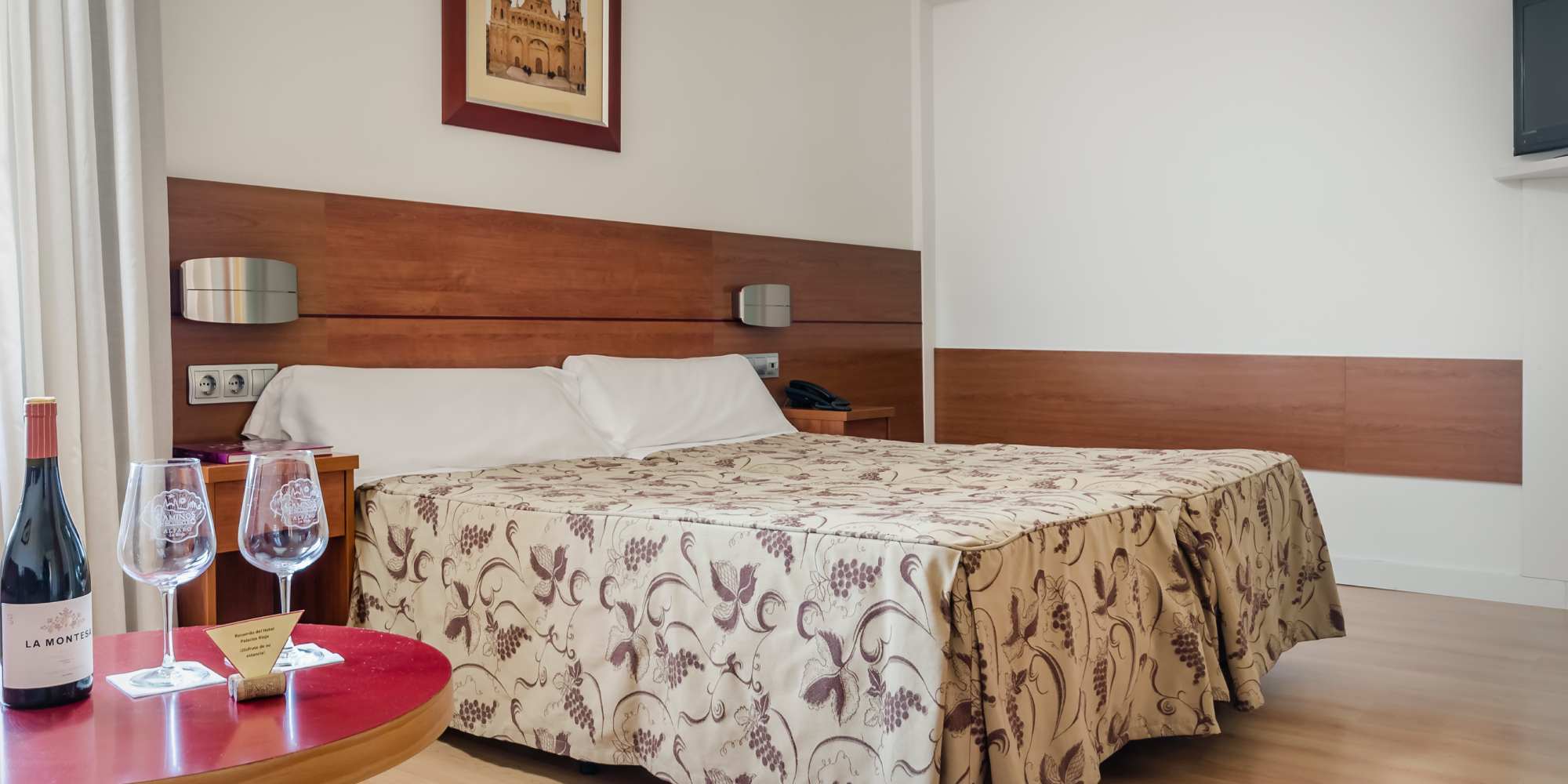 A charming hotel in the land of wine
A charming hotel in the land of wine
Hotel Palacios Rioja, we are a 3 star hotel strategically located in La Rioja in Alfaro, we are just 5 minutes walk from the center. We stand out among the hotels in La Rioja for its excellent value for money, as well as its location, with excellent access to the region's road network (AP-68 and AP-15 motorways), very close to Aragon and Soria.

At Hotel Palacios La Rioja we are prepared to welcome both individual clients travelling for work and families and groups.

The strategic location and the number of rooms that we put at your disposal make our hotel an ideal place to also accommodate tourist groups. We can offer you tailor-made travel programs with visits and activities, do not hesitate to request more information.We also offer group menus for meals en route, which we could combine with some activity, such as a visit to the winery with tasting, etc.
The exclusive offers of Hotel Palacios will make your stay at this hotel in La Rioja much more comfortable and entertaining.

More information
Our best services
We will make your stay unbeatable
Eastern Wine Route
Get to know the Rioja Oriental Wine Route, a different and unique way to discover the richness of wine through unique and alternative experiences for all tastes and ages.
 
Enjoy wine tastings in the best wineries in La Rioja and exquisite cuisine in restaurants and bars. In addition, it offers a wide range of activities, such as: visit to vineyards, museums and interpretation centers or festivals and traditions.
 
Visit the website and discover many more plans that you can do in La Rioja!